Firstly, we want our new album The Journey to be the absolute best it possibly can be for you and to be completely amazing. For that reason and with a number of unforeseen delays brought about by the likes of Covid restrictions and even Brexit related complications in manufacturing / delivery etc. we have decided to put the release date for The Journey album back until Friday 1st October 2021. We are so sorry for any inconvenience that this may cause but rest assured that we are working day and night to ensure that it sounds brilliant for you. Thank you so much for all the support shown to us and your faith in the new album so far. We cannot wait to finally get it out there, The Journey is just going to take a little while longer!

In the meantime, we are delighted to be unveiling the completed cover artwork and track listings for all formats of The Journey album. On top of that and as requested by many of you, we have made the live audio from our recent 'The Journey Out Of Lockdown Show' available as a digital album.

Stick with us on The Journey 🙂
Graeme, Tommy, Neil and Kevin xxxx

You can see the track-listing for all of 'The Journey' formats along with their new covers by heading to the Wet Wet Wet official online store HERE or click on the album cover below.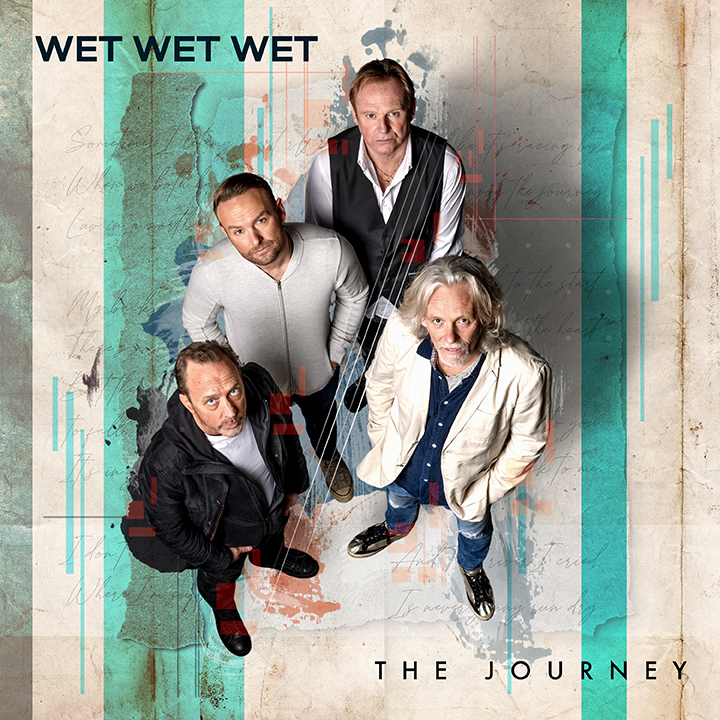 The Journey Out Of Lockdown – The Greatest Hits Live From Glasgow
Wet Wet Wet have released the audio from their one and only lockdown show 'The Journey Out Of Lockdown' as a 'Greatest Hits Live' collection. Following the show's broadcast in April 2021 that was watched by thousands of fans around the world, the band were inundated with requests for the one hour set crammed full of hits to be released as a live album. Recorded live in Glasgow and including favourites such as 'Sweet Little Mystery', 'Goodnight Girl', 'Julia Says', 'Love Is All Around' and many more, Wet Wet Wet fans can enjoy the first release featuring lead vocals by Kevin Simm on digital music platforms & the Wet Wet Wet App NOW!